One - Two - Three... repeat.
1st step is to randomly start with a line on a enclosed space.
2nd step splits the line into two when it hits a border.
3rd step lets the two newly formed lines go backwards in a 50 degree angle...
... start with step one and repeat all steps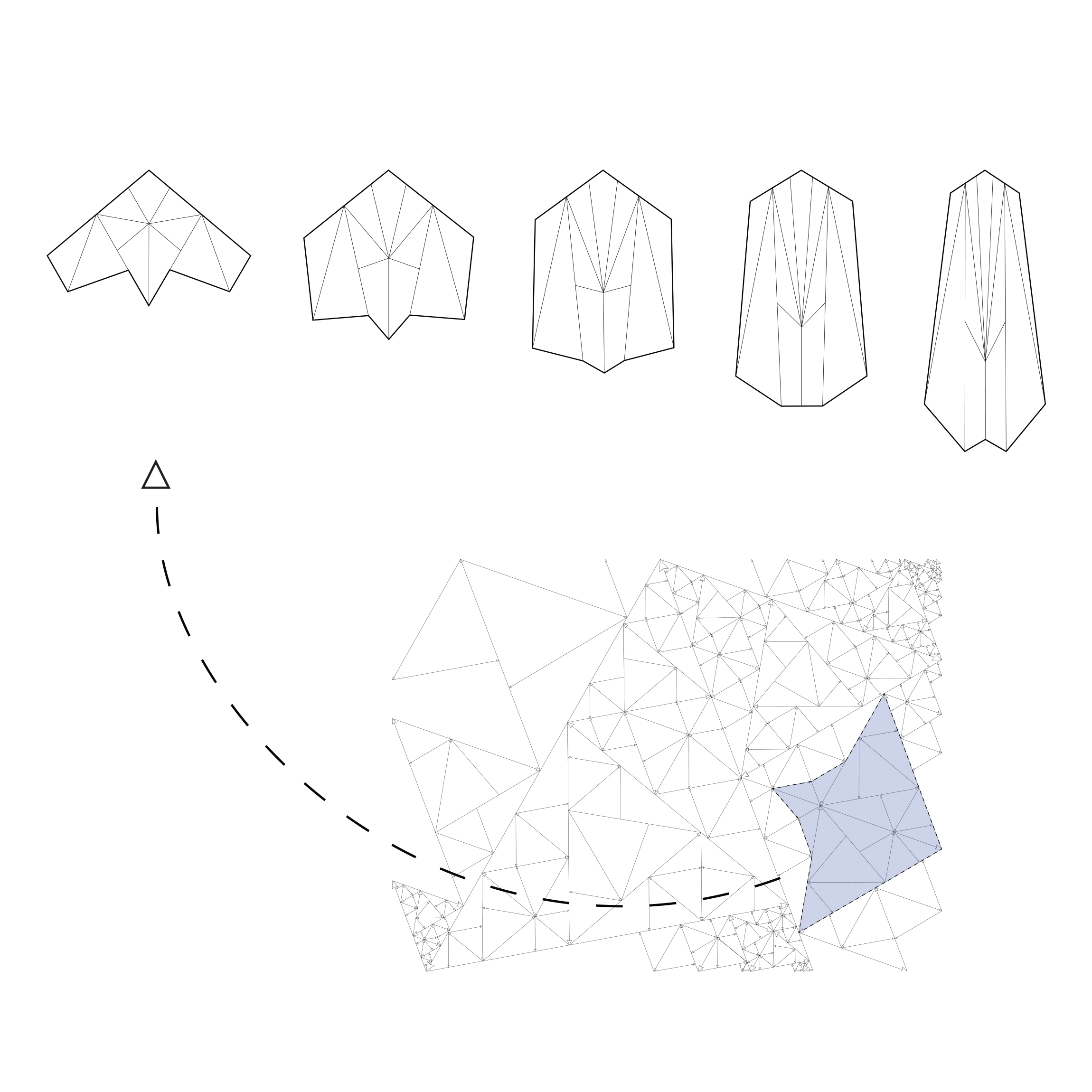 Data collection for "40 Years - Women in Design"
The choice of the material lets vanish the boarder between object and projected shadow.